Forgot password to excel sheet 2016. Removing / cracking Excel passwords with VBA 2019-02-15
forgot password to excel sheet 2016
Friday, February 15, 2019 9:32:39 AM
Joseph
How to Add or Remove Password Protection in Excel 2016 Spreadsheet
Prior to Excel 2013, both the Structure and Window options were available. How to unlock Excel Spreadsheet for editing when forgot password Lock the cells on your Excel spreadsheet and protect them with password can helps to prevent other users from accidentally and deliberately changing, moving or deleting the data on your Excel worksheet. If you have a protected worksheet, you're unable to edit or copy data in locked cells without the password. The only method I know of is a brute force attack i. Start by setting the lock property of a cell or range of cells. If your password is complicate, and you don't remember any thing about it, select Mask, which will try all the printable characters in all combinations.
Next
How to Unprotect Excel Sheet with / without Password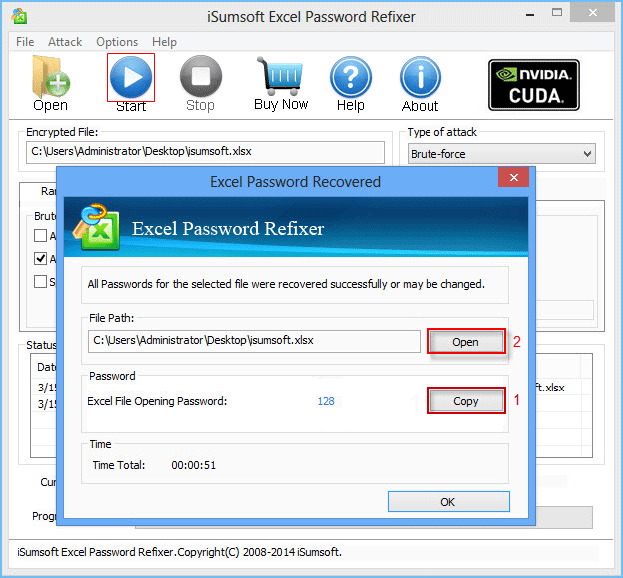 About how to recover excel workbook forgotten open password, please see method 2 in. Click on Open to select the Excel file that needs to be unlocked. Open your worksheet which has been protected before. Step 4: After that, press Ctrl + S to save this change on sheet1. Save the file and close Notepad. Some third-party companies offer programs for unlocking files. It will look something like: Step 8.
Next
How to recover lost worksheet protection password in Excel?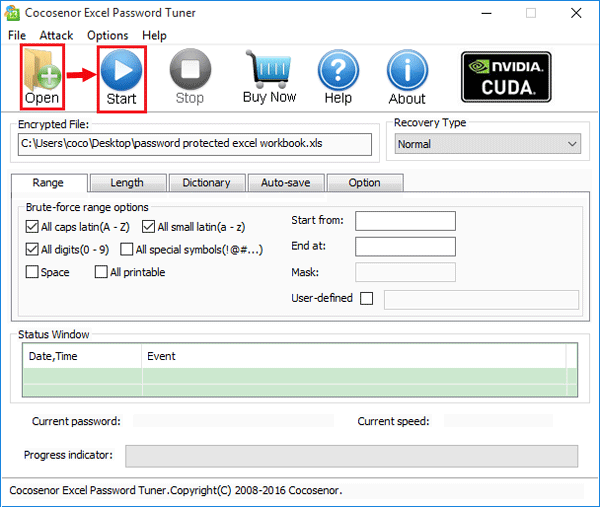 The workbook structure is now protected. In addition, it also has methods for attempting to crack an open file password for Excel 2007 and above. What do you do then? Open the password protected Excel document by entering the password. Repeat this process for every xml file in your spreadsheet. Worksheet protection passwords The worksheet protection passwords prevent specific cells from being changed.
Next
Unprotect an Excel spreadsheet if you have lost your password
Workbook protection passwords Workbook protection is applied in a similar way to worksheet protection, but with fewer options. Step 1: Change the Excel file name extension from. Step 4: After the Excel workbook is saved as a new name, you can open and modify the new workbook without Modify password. However, you still have to be able to open the file itself. If your password is note on a document, create a password dictionary with it, and then choose the Dictionary attack type, that will find your password in a soon. Your worksheets will no be unprotected Having Trouble and Need some help? Step 5 Save your modified xml file. Related articles: Recommended Productivity Tools.
Next
Forgot Excel Workbook 2010/2013/2016 Password
Case 3: Forgot Excel Workbook Structure Password How to Unprotect Password also could protect excel workbook structure. To request our help, please click the following link: Continue the Discussion Have you had to remove the password from a protected worksheet? The thing is that it seems that i have forgotten the password which i previously set. Please remember that it is not easy to but yet makes it extremely easier to open password protected Excel file even if you forget it. All the files you added will be listed in the program and will be marked with lock icon if the it has password protected. Tips: If you think the above steps are cumbersome and difficult for you, you can utilize to remove all protection from Excel Sheets and Workbooks in seconds. If some parts of the password character are still remembered by you, select the Brute-Force then Mask. You will see a sheet1.
Next
Forgot Excel Workbook 2010/2013/2016 Password
There is nothing more frustrating than finding out a previous employee has used passwords to protect an Excel file, or maybe you set the password and have now forgotten it. Tips: If the Excel file is also encrypted with opening password, remove the Excel file encrypted password first. Step 6: Change the file name extension. Press F5 to execute the code. If your Excel password is not too strong, it can be recovered in some minutes. After adjusting settings, click on Start button, the recovery program will begin.
Next
How to Remove, Crack, or Break a Forgotten Excel XLS Password
It is now possible to see the. Type password again to confirm worksheet password protection. There will be two new menu options under Tools, called Unprotect Sheet and Unprotect Workbook. You'll find it with information about the algorithm used to protect the sheet or workbook. Wait a few minutes, and the password will be displayed in a popup windows. But the real issue arises if we and unable to open password protected Excel file when we need it urgently.
Next
How to Bypass Password to Open or Edit Workbooks &Sheets in Excel 2016
The password is so important, what if you forgot Excel 2016 file password or you want to remove Excel password protection? On any Windows folder click. If using Excel 2016 click More Options… to display the Save As dialog box. In two seconds, the Excel worksheet protection password is removed! Have you forgotten your Excel password for a workbook or sheet? How to remove Excel 2016 spreadsheet password protection When you have open or modify password, follow article below to remove excel 2016 password protection. This program also works up to Excel 2013, the latest version of Excel. Step 5: When password is recovered and displayed, use it to open the workbook file. Once you set those options, click the Start button, so that this utility will start discovering the Excel password.
Next
3 ways to unlock Excel Spreadsheet for editing when forgot password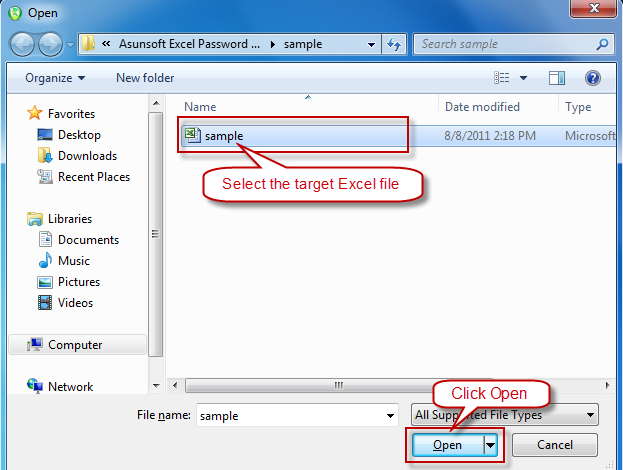 So now I just could tell you how to remove workbook structure password protection when you know the password. Now you can modify the data on the new sheet, and save them after editing. Is there any way to unlock it without losing data? The sole reason of password-protecting a computer is to keep it safe from hackers and intruders that may steal the information from those documents. After a while, when your Excel encrypted password is recovered, click on Copy, click on Open, and then paste the password to open your Excel workbook. If you edited the workbook. Reenter the same password and press Enter to confirm encrypting excel 2016 workbook. It locks Excel sheets to avoid accidental changes in the contents and prevent Excel 2016 files from inadvertent erasure or modification of formulas.
Next
Top 3 Ways to Recover Excel 2016 File Password
Case 2: Forgot modify password for Excel workbook, how to remove restrictions? Did you use a similar format to above or another method? Step 2: Remove Workbook structure password protection. The last one is for the , which you have to pay for. Unfortunately, there is no way that we can view or recover what your lost password is. This encryption significantly changes the file and the things which can be done to it. Having said that, the method does not harm your spreadsheet nor data, so you have nothing to lose from trying it. Select the Protection Tab, then tick or untick the locked option as required.
Next